Twins Face Off – April 2015 Design Challenge Sponsored by Lion Brand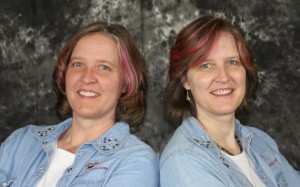 We had such a great time with our first Twins Face Off Design Challenge that we're bringing you another. Will Deborah be able to design another top pick and defend her title or will Dana design the crowd favorite and become the new champion?
Lion Brand Yarn is sponsoring the April challenge with a beautiful self striping yarn.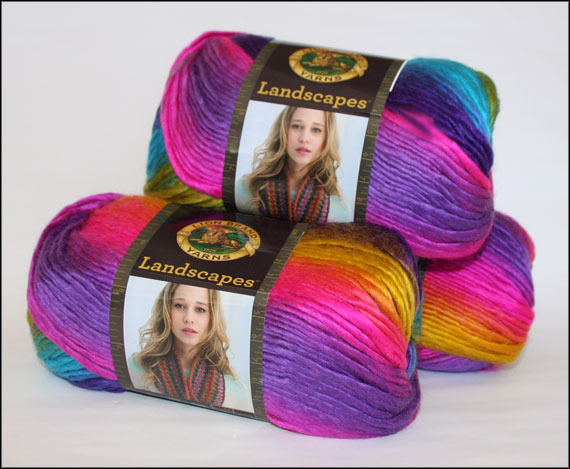 We will each have 3 skeins of Lion Brand Landscapes yarn in Boardwalk. This is a soft roving style yarn made in 100% acrylic. Each skein has 147  yards / 100 grams. The colors in this are vibrant, cheerful and fun and unlike anything we've worked with before!
Next week we will announce what cateogry of item we will crochet (could be a garmnet, accessory or toy, etc.) and we'll share a sneak peek at what we're working on. The week following that we will ask you to vote on the two designs. We will also be running a giveaway:
1st place to win 3 skeins of yarn and the 2 patterns;
2nd place to win the two patterns.
A big thank you to Lion Brand Yarn for sponsoring the April Twins Face Off. Visit their website to see Crochet Patterns and Knitting Patterns using Landscapes yarn.