Vote for Your Favorite Shrug and Enter to Win the Giveaway
Crochet hooks are down, now it's time for you to vote. If you'd like to win the beautiful Red Heart yarn used in these projects and a copy of these sassy crochet patterns, enter after you vote!
Vote and giveaway close at midnight March 23, 2015.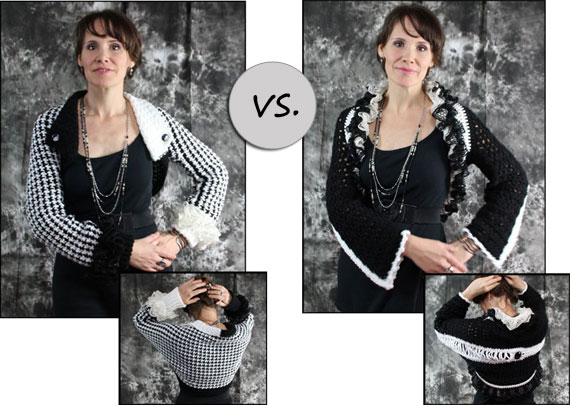 Left: Houndstooth Shrug vs. Right: Black Cluster with White Stripe
We've asked a friend to model these two beautiful designs, so there's no telling which twin designed which shrug. Don't worry about hurt feelings; the vote is anonymous. We're more curious to know which style is your favorite. So go ahead, cast your vote below.
If you'd like to see more photos, visit the Black and White Shrugs Pattern in the shop.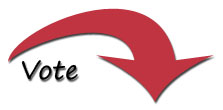 Which Shrug Design is Your Favorite
Left - Houndstooth Design (70%, 117 Votes)
Right - Black Cluster with White Stripe (30%, 51 Votes)
Total Voters: 168

Loading ...

 Shipping to US and Canada Only