The Knitting Challenge
A few months ago, our knit and crochet group had a knitting challenge – similar to other project challenges we've had in the past. Here's how it went:
The Criteria:
Item must be knit (any type of knitting)
Must incorporate a button
Seriously, only two requirements. As avid crocheters, Deborah and I definitely found this a challenge.
The Entries: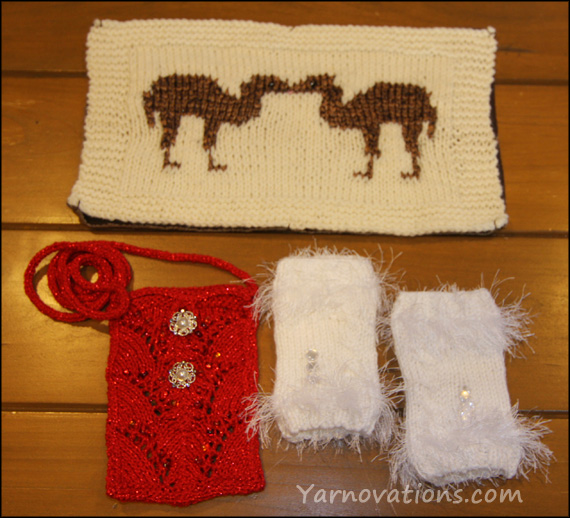 Let's take a closer look at the three entry.
Entry One – Kissing Camels Tapestry
by Carol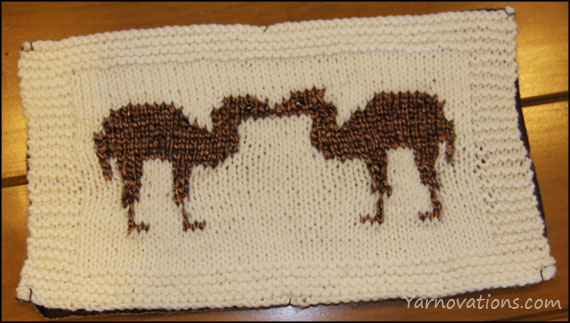 Carol is a long time knitter who charted her own tapestry. Her inspiration is a rock formation named Kissing Camels which is located in the Garden of the Gods – a local park in Colorado Springs made of rock spires.
There are button eyes and pink lips. What a fun way to capture a local treasure.
Entry Two – Bluebell as Crimson Red Purse
by Dana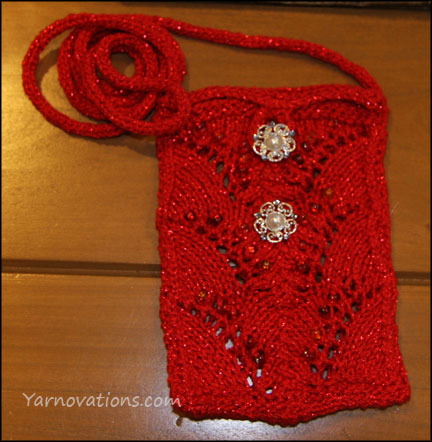 This beaded purse is a modified version of Bluebell, a cuff (bracelet) pattern by Elizabeth Klett. This project was a first for me on many levels. I'd never beaded a knitted project. Nor had I knit an icord. I confess: I ripped this out and started it over again several times before getting the hang of it. I was pleased with the end result.
Entry Three – White Mistress Fingerless Gloves
by Deborah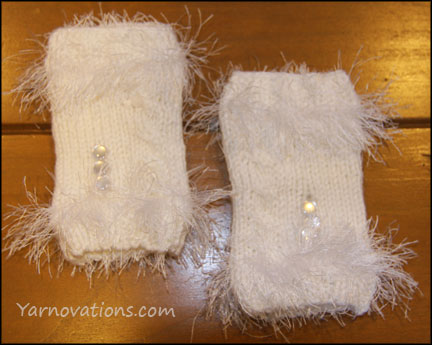 Like Carol, Deborah decided to write her own pattern! These ladies' fingerless gloves have lots of fun elements like the 4 stitch cable, buttons, and cuff work at the top and bottom accented with fun fur.
The pattern is available for free. Learn more about the Women's Fingerless Gloves.
Each project is beautiful and judging was truly a challenge. A special thank you to Lorien for judging. The fingerless mitts took first place and the beaded purse second. We all had a delightful time with the challenge and look forward to the next.