Women's Fingerless Gloves – Free Knitting Pattern
These fingerless gloves are simply adorable. They are easy and quick to make with a bit of elegance and touch of flair.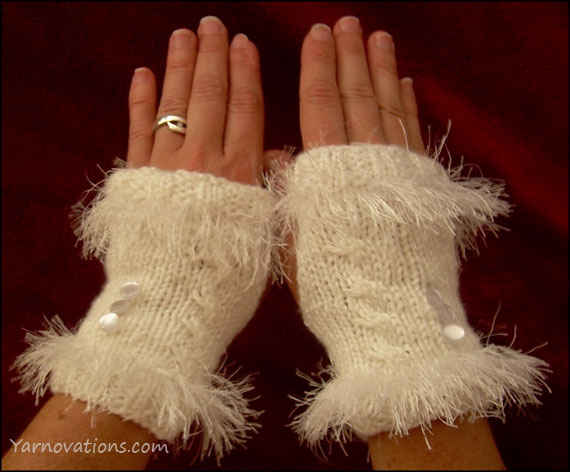 There a lot of fun elements to these mitts. There is a simple 4 stitch cable, buttons and cuffs at the top and bottom accented with fun fur.
Deborah designed these gloves for a knitting contest we had with our local knitting and crochet group. We'll tell  you more about that in a future post.
White Mistress finglerless gloves are available on our Free Knitting Patterns page.

Enjoy!