Vote on the Summer Accessory using Yashi Raffia Design Challenge
Enter the Universal Yarn Yashi Raffia Giveaway
The challenge was given by Ewe and Me: A Yarn Boutique to us to crochet with Yashi raffia yarn (made by Universal Yarn). It's up to you to choose which summer accessory you like better. After you vote, be sure to enter the giveaway to win the Yashi raffia yarn! If you're in the Colorado Springs area, stop by Ewe and Me for a second chance to vote and win.
Giveaway here on the blog ends June 24, 2015 at midnight (Mountain Time).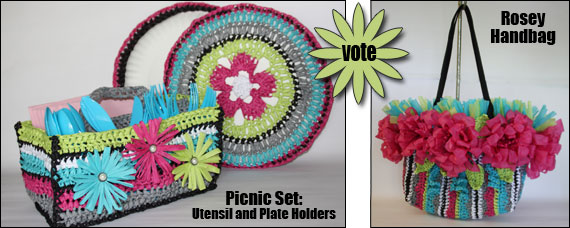 Left: Picnic Set (Utensil & Plate Holders    Right: Rosey Handbag
Below are more photos of the summer accessories. Learn more about the Crochet with Raffia patterns and see more photos in the shop.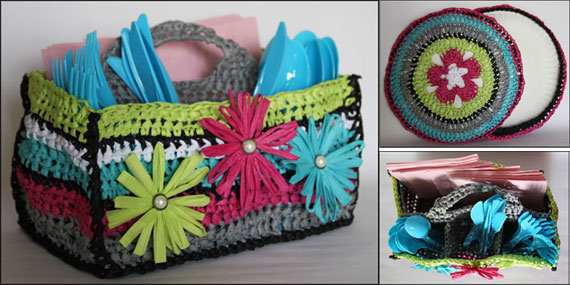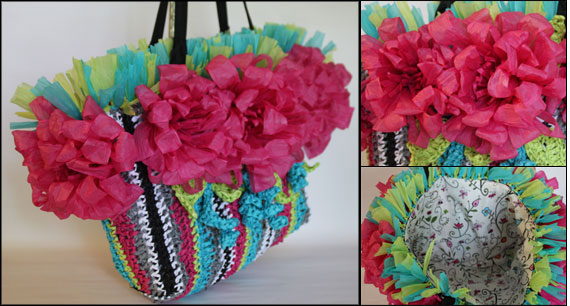 The vote is annonymous, so vote with confidence.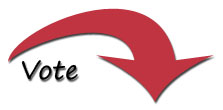 Loading ...

US & Canada Only