National Crochet Month – Crochetville Blog Tour 2016
If you've hopped on the train for the Crochetville.com blog tour, Welcome! We're glad you've stopped by for a visit. There will be giveaways and interviews with yarn experts all month long…so be sure to visit Crochetville for the latest deets.
As part of the Crochetville tour, we shared a bit about our travel experiences. We haven't traveled a ton, but I (Dana) enjoyed visiting Deborah when she was a school teacher in China and was sad I couldn't visit her when she was teaching in Bolivia. And alas, we didn't become crochet addicts until after Deborah returned to the states so missed the opportunity to buy fibers from international vendors. A few of our designs have been inspired by our travels. Check out the Bamboo Blanket and Chinese New Year cup cozy for a couple examples.
Dishcloth+ Series: Corner to Corner Dishcloth and Placemat Crochet Pattern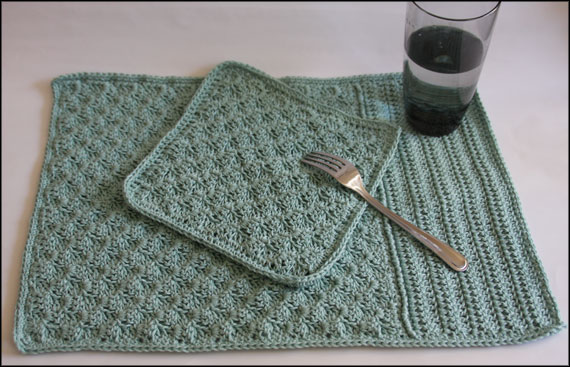 To celebrate National Crochet Month, we're sharing a free crochet pattern for a beautiful dishcloth and placemat. This is the 3rd in our 12 part Dishie+ Series sponsored by Universal Yarn with Fibra Natural Good Earth yarn.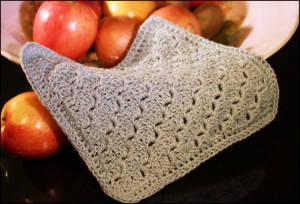 Corner to corner is an uber fun crochet technique where you create little blocks of double crochet starting in one corner of your project working in rows on the diagonal. Wow, that sounds more complex than it really is. Trust us, it's a lot of fun.
Step-by-Step Photo Tutorial for Corner to Corner Crochet
This free dishcloth crochet pattern includes a step-by-step photo tutorial on the corner to corner technique and also includes a free pattern for a crocheted placemat. It's National Crochet month, after all. If you haven't tried this technique…then dive on in. And if you have tried this technique…then enjoy!
These practical home items would be great as gifts, too.

It's FREE in the store. Get your crochet pattern for Corner to Corner Dishcloth and Placemat in the store.
If you're a fan of dishies, check out the other fun dishclothes in the series as well:
.