Winners in the Twins Face Off Shrug Design Challenge Sponsored by Red Heart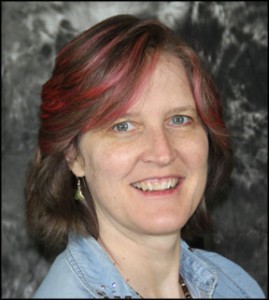 Congratulations Deborah Bagley for designing the winning Houndstooth Shrug. It received 70% of the votes!
We received lots of fun comments from friends in person and in social media about how fun the design challenge was. Several people complimented the sleeves of the Houndstooth Shrug in particular. One person said she loved the unexpected lace at the cuff. We do too!
Winners of the Giveaway
Drumroll please for the two winners in the Red Heart Giveaway.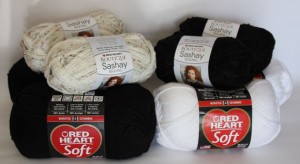 First Place: CraftyOne
CraftyOne wins 8 skeins of Red Heart yarn and the patterns for both black and white shrugs.
Second Place: Jodi Sheehan
Jodi wins both patterns for the black and white shrugs.
A big thank you to everyone for participating in the first Twins Face Off Design Challenge. We are so thankful to Red Heart for providing the yarn for the challenge and giveaway.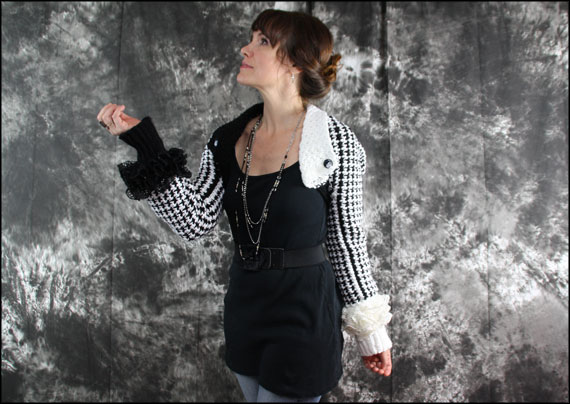 The crochet patterns for both the Houndstooth and Black with White Stripe shrugs are available in the store. Learn more about the Black and White Shrugs.