Winners in the Twins Face Off Baby Set Challenge using Bernat Softee Baby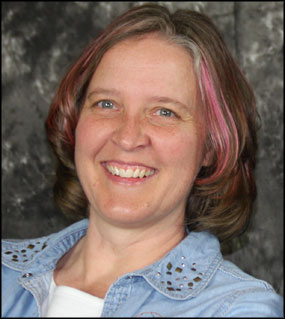 Congrats to Dana Bincer for winning the Baby Set Challenge with the Baby Pink – Shelly Baby Set. It was a close race. The pink set received 56% of the votes. Dana has pulled ahead – winning 2 contests to Deborah's 1.
We received lots of great feedback. People said they liked elements out of each set and that it was difficult to choose which set they liked better! It was fun to have such a close contest.
Winners in the Giveaway
A big round of applause for the two winners in the Bernat Softee Baby yarn giveaway.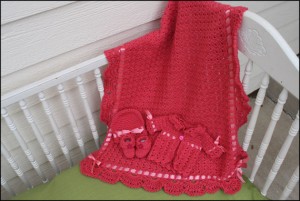 First Place: Vickie W. R.
Vickie wins 4 skeins of Bernat Softee Baby yarn (in color 0f choice) and the patterns for both baby sets.
Second Place: Elsa L.
Elsa wins both patterns for the baby sets.
A big thank you to everyone for participating in the Twins Face Off Design Challenge. It means a lot to us that you voted and entered the giveaway.
The patterns for both baby sets are available in the shop. Learn more about each pattern: