Winnners in the Twins Face Off Using Yashi (raffia) Yarn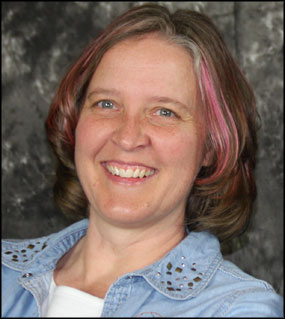 Congrats to Dana Bincer for winning the Yashi (raffia) yarn Twins Face Off design challenge sponsored by Ewe and Me: a Yarn Boutique. The Utensil and Plate Holders won with 80% of the vote! That puts Dana firmly in the lead with 3 wins to Deborah's 1 in the Twins Face Off design challenge.
People were really curious about the raffia yarn when we told them it was our challenge material for June.  It was really fun to use an untraditional material in our challenge.
Winners in the Giveaway
Congrats to the following two people who won in the Yashi (a raffia yarn by Universal Yarn) yarn giveaway.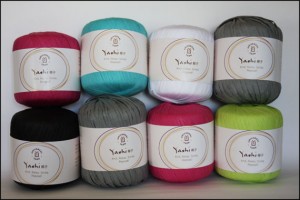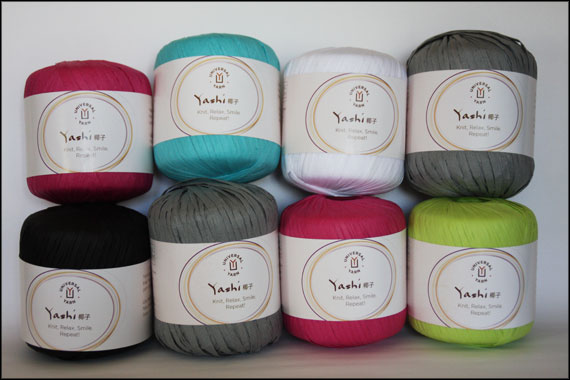 1st Place:
The 1st Place winner is Darren S. He wins 7 skeins of Yashi yarn and the two crochet patterns.
2nd Place:
The 2nd Place winner is Cynthia J. She wins the two crochet patterns.
Another big thank you to everyone who participated in the challenge by voting and entering the giveaway. We really appreciate you.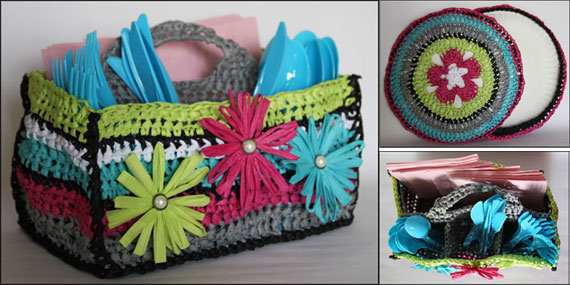 All of the items made in the June challange are available in the shop in one pattern: Crochet with Raffia.
Stay tuned for our review of Yashi coming in a couple of days.