Vote on Twins Face Off Purse Design Challenge &
Enter Lion Brand Landscapes Yarn Giveaway
It's up to you to choose, which bag / purse you like better. After you vote below, enter the giveaway for your chance to win the yarn used in this month's challenge as well as the patterns for both purses.
Giveaway ends April 20, 2015 at midnight.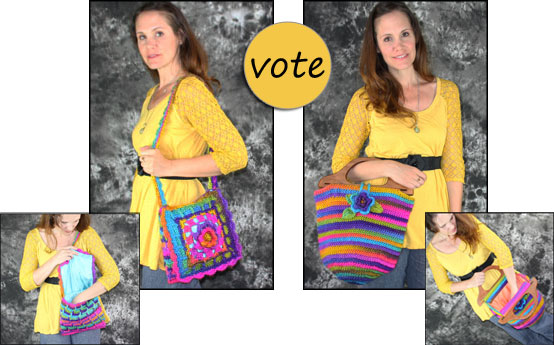 Left: Flower Power Satchel     Right: Bohemian Handbag
Here are some close-ups of the bags. You can see larger photos in the shop.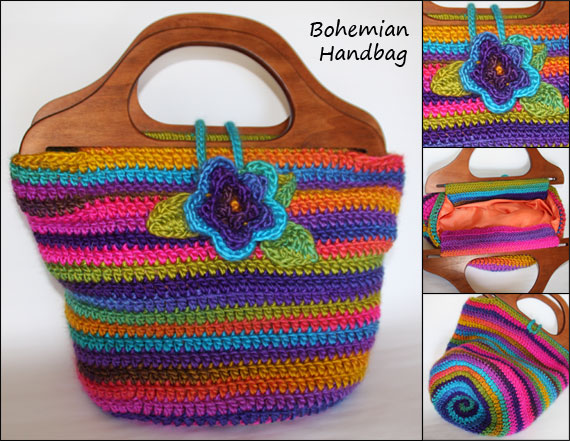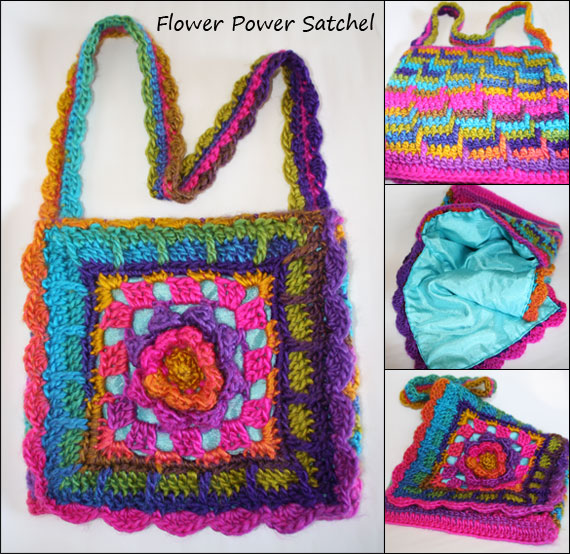 Now it's up to you. Your vote is anonymous, so you can vote with confidence.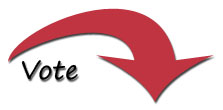 Loading ...

US and Canada Only