Twins Face Off Crochet Design Challenge and Giveaway Sponsored by Ewe and Me Using Yashi Yarn by Universal Yarns
Ewe and Me: A Yarn Boutique in Colorado Springs is sponsoring this month's Twins Face Off crochet design challenge and we are thrilled, excited and definitely challenged!
Debbie Golucke, Owner of Ewe and Me, presented us with a challenge to use Yashi. This is a fairly new yarn made from raffia sold by Universal Yarns. We were each given 8 skeins of this raffia yarn with Debbie tellling us, "Game On!"
Next week we will announce what cateogry of item we will crochet and we'll share a sneak peek at what we're working on. The week following that we will ask you to vote on the two designs.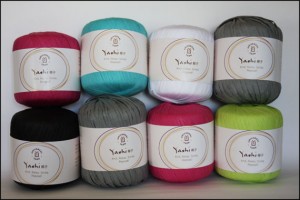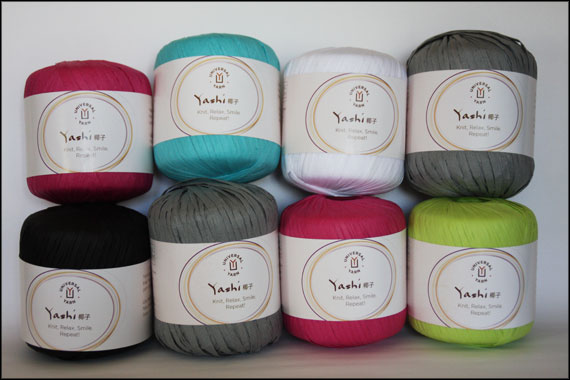 There will also be 2 chances to win this yarn! Stop by Ewe and Me to enter the giveaway being held in store. Enter online here on Yarnovations.com. Giveaway starts June 19.
1st place to wins the yarn needed to make the winning design and the 2 patterns;
2nd place to win the two patterns.
A big thank you to Ewe and Me for sponsoring this challenge! Debbie also has some fun things planned in store…so be sure to stop by later this month.