Review: Anne Geddes Baby Yarn
We used Anne Geddes Baby from Red Heart in our Twins Face Off crocheted witch outfit entitled Witch Way, This Way. Here are our thoughts about the yarn: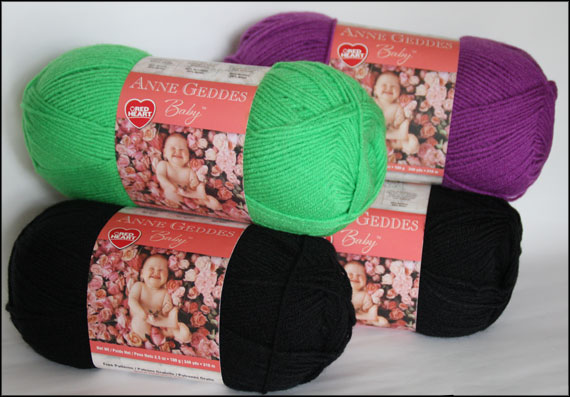 In a word, this yarn is great. It was a real pleasure to work with. It's labeled "Baby" but we don't let that limit how we use it. It's a fabulous yarn for baby and adult items alike.
Yarn Features:
According to the Red Heart website: Red Heart has partnered with iconic baby photographer Anne Geddes to make this wonderful yarn. It is a perfect blend of acrylic and nylon that makes it super soft and just the right weight for those special baby things. You'll love the color range and the adorable patterns!
Light Weight: 340 yrds / 100 g
80% Acrylic and 20% Nylon
Anne Geddes Baby Pros:
Bright and bold color selection. Seriously, babies look cute in all kinds of colors, not just pale blue and pink!
Smooth texture glides across fingers nicely. Because it is light weight, it hardly feels like it's there, especially on the tension finger.
Soft yarn
Has a good twist, so doesn't split. Can't emphasize this enough; it doesn't split!
Has a medium sheen – not too shiney or too dull
Washable
The lighter weight is nice for projects where smaller stitches and drape are important, whether for baby or not.
Anne Geddes Baby Cons:
As in most lines of yarn, we long for more colors. Seriously, babies are drawn to bright colors, so why aren't most baby lines more colorful?
Patterns Using Anne Geddes Baby: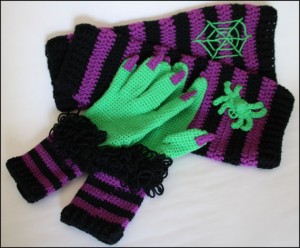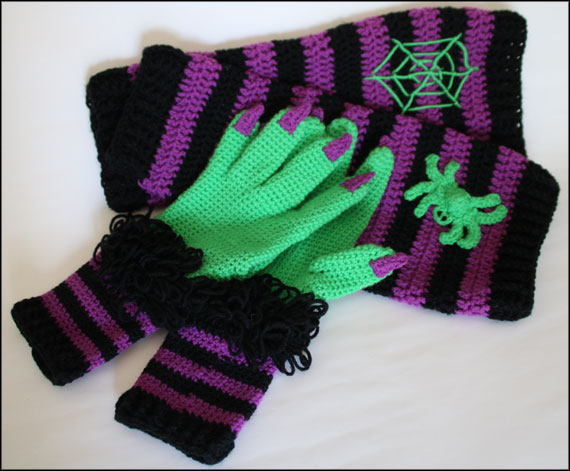 Here are some links to patterns using this yarn: