Gardening Christmas Ornament – FREE Crochet Pattern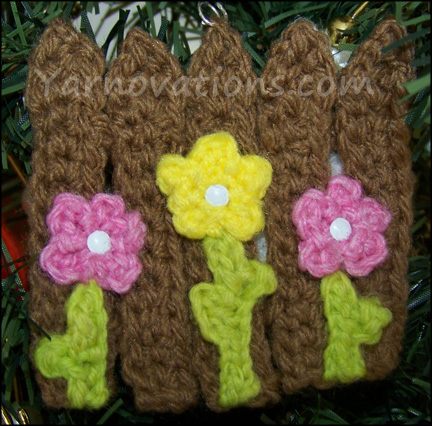 This FREE Gardening Christmas Ornament is perfect for people who loves flowers, gardening and the great outdoors. It spreads a little cheer in those cold winter months when blooms are a distant memory.
Gardeners can use this ornament to decorate their Christmas tree, as a refrigerator magnet or applique for purse or other accessories. The bright colors against the picket fence give it a touch of whimsy. Use scraps of yarn you have on hand. This project is perfect for the ultra brights and neons!
Gardening Christmas Ornament – FREE Pattern Details
The Gardening Christmas Ornament measures 3″ x 3″. The FREE pattern includes detailed written instructions, photos, gauge info, supplies list, check boxes to mark your progress and more.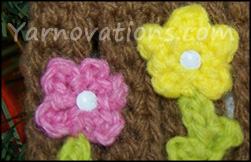 Skill Level: Easy
The pattern includes directions for the following:
Vertical Pickets
Horizontal Supports
Flowers
3 Stems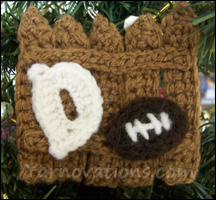 BONUS: This fence pattern includes instructions on making a fence for football fans. It doubles as a D Fence!
American football fans know that a good defense is a good offense. Show support of the whole team with this fun twist to the word defense (d fence).
Gardening Christmas Ornament – FREE Download
This pattern includes all the great features found in all our patterns including photos, detailed instructions, gauge information, supply list, check boxes to mark your progress, and more.

Free Patterns Page: Download the pattern from the FREE Crochet Patterns page.
Store: Add the Fence Ornament Free to your cart in the Store.