Chutes and Lattice Scarf Crochet Pattern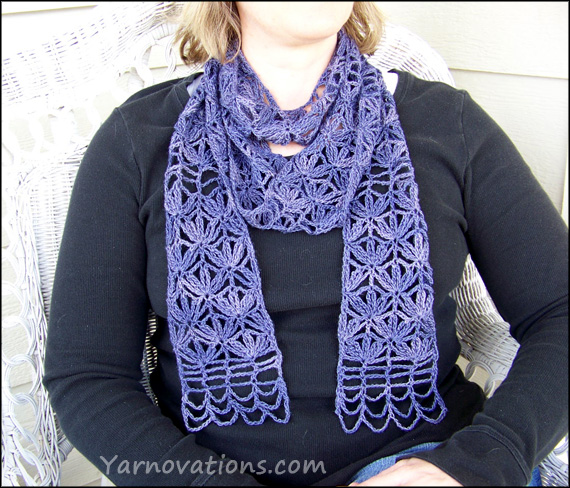 Chutes and Lattice is a lacy scarf crochet pattern that beautifully showcases that crochet can create a delicate fabric.
This is one of my favorite scarves to wear. It's also one that my mother wishes I would accidently leave at her house when I visit. So far, I've remebered to wear or bring it home with me. =)
The fingering weight yarn used in these photos is:
Purple Scarf: Brooks Farms: Acero in purple (1 skein)
Coral Scarf: Knit Picks: Gloss Fingering in Guava (2 skeins)
Chutes and Lattice Crochet Pattern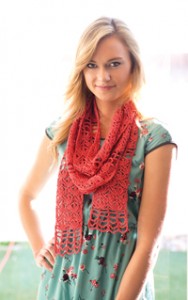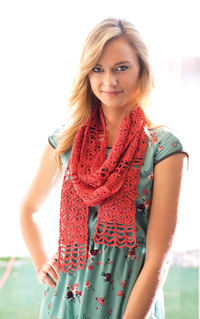 The motif is created with floral chutes interspersed with lattice work. It's constructed primarily with chain work.
This pattern first appeared in Love of Crochet magazine Spring 2014 with the name "Coral Blooms". Chutes and Lattice is now available for direct purchase in our shop.

Learn more about Chutes and Lattice in our shop.
Chute and Lattice Styling Options
This lacy scarf is a lot of fun to style.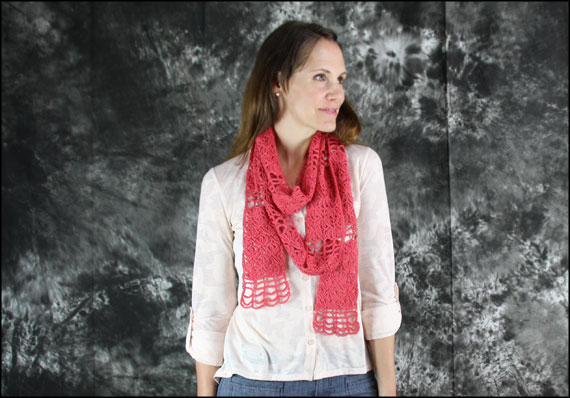 Scarf wrapped twice around the neck with a beautiful drape.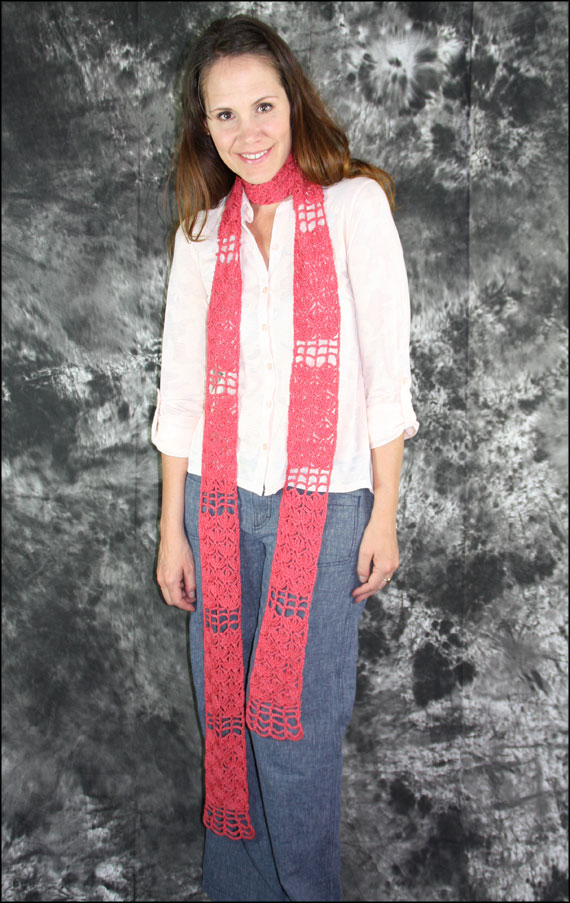 Cinched tight around the neck with long tails.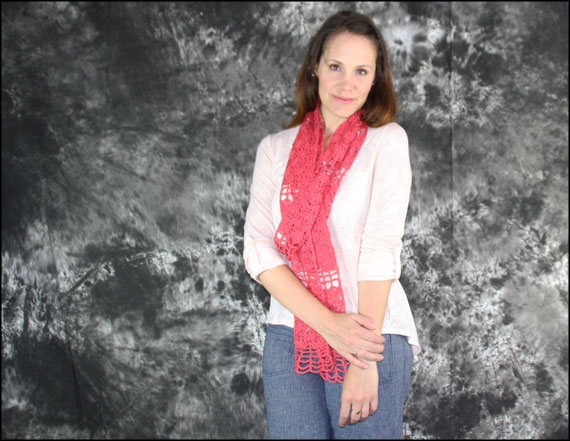 Scarf folded in half with ends tucked through fold.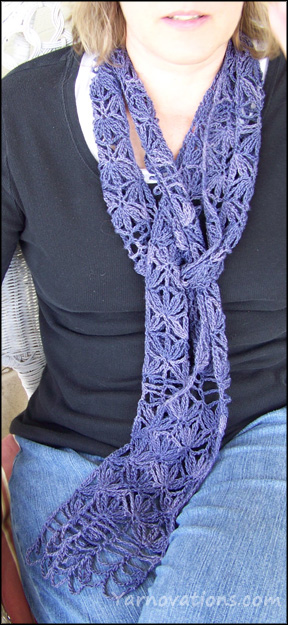 Scarf folded in half with a single twist on the folded edge. One end is tucked up from below and one down from above.