Baseball Play Set: Bean Bag, Baby Blanket, Bunting and Pennant – Crochet Pattern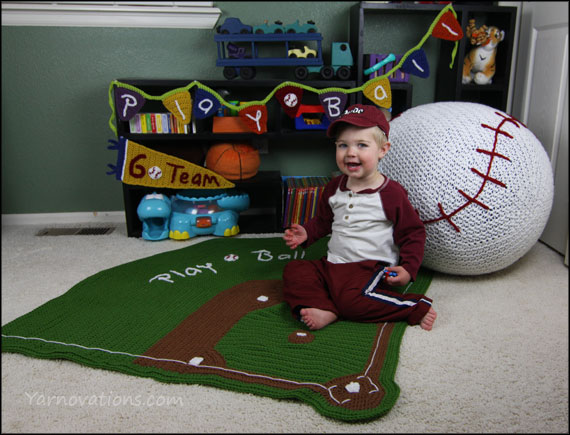 If you're a big time baseball fan, you'll love this crochet pattern.
This Super Sized baseball is a bean bag chair! Yep, we crocheted a cozy to fit around a standard bean bag chair (we picked up at Walmart).
And of course, we couldn't stop there. We created a matching baby blanket. It's the perfect size to use as a lapghan or play mat.
To set it all off, we created some decorative flags. Create your own bunting and pennants in the colors of your favorite team.
Pattern Includes:
Baseball Bean Bag Chair
Ball Diamond Baby Blanket
"Play Ball" Bunting
"Go Team" Pennant
Baseball Applique
Baseball Set Crochet Pattern Available in the Store
Learn more about the crochet pattern for the Baseball Set in the store.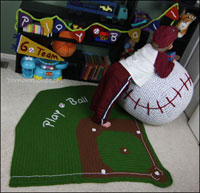 You can buy the whole set or individual pieces. Learn more: