Twins Face Off – Stashbuster Crochet Design Challenge
with Bernat Softee Baby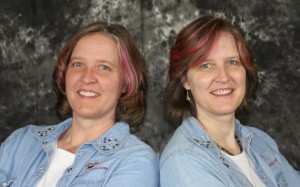 It's a new month and time for a new Twins Face Off crochet design challenge. We've each won one challenge so we're both feeling the pressure this month!
For the May design challenge we're raiding our stash.
We using Bernat Softee Baby in a Soft Red and Pale Blue.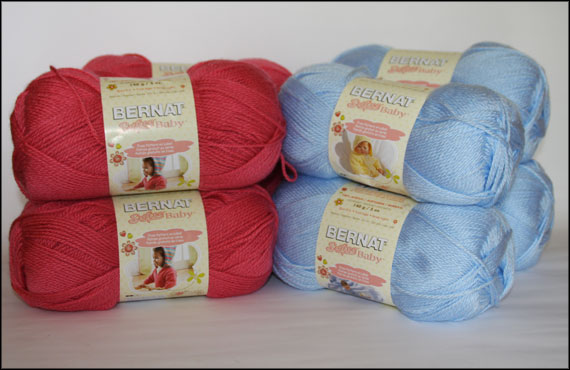 We'll each use 4 skeins of a single color for this challange. The yarn is 100% acrylic, 140 g / 5 oz / 331 m / 362 yards. It's a soft light weight (3) yarn with a beautiful sheen.
Giveaway and Challenge
Next week we'll announce what category of item we're crocheting and share sneak peek photos.
In two weeks we'll share photos of the completed items and ask you to vote for your favorite. We'll also be giving away prizes!
1st place wins 4 skeins in the color of winner's choice and the two patterns.
2nd place wins the two patterns.
In three weeks we'll announce the winners of the yarn and patterns as well as the twin who designed the most popular design.