Sneak Peek at Twins Face Off with Shangri La from Bijou Basin Ranch
Last week we announced that Bijou Basin Ranch is sponsoring this month's Twins Face Off and that Ewe and Me will be diplaying the finished projects in their shop (located on Garden of the Gods Rd in Colorado Springs).
Here's a sneak peek at what we're working on with Shangri La lace weight yak/silk yarn.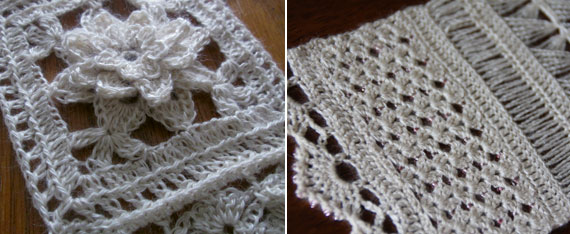 Summer Scarf is the category for this month's challenge. Shangri La is perfect because it's thin, soft, has great drape and displays stitches really well. Did we mention how soft this is? It may be Dana's new favorite yarn!
Next week we'll share photos of the finished projects and ask you to vote for the design you like better. We'll also be giving away prizes.
1 place: 1 skein of Shangri La yarn and both crochet patterns;
2nd place: both crochet patterns.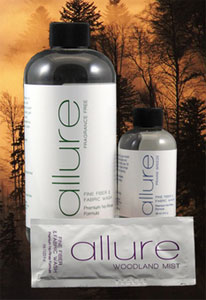 For cleaning and blocking knit and crochet projects, Bijou Basin Ranch makes a fabulous fiber wash called Allure. We'll be using it on these scarves. We love the Woodland Mist scent. It's soft, subtle and not perfumey. It's so nice, we'd love to wash all our clothes in it!
Allure comes in three varieties: Fragerance Free, Woodland Mist and Prairie Breeze. It's biodegradable, color safe, tough on stains, and septic/gray water safe. There are no dyes, enzymes, or phosphates, no optical brighteners, no formaldehyde and no gluten. LOVE it!
See you here next week when we open the challenge and giveaway.