What would you create if you had to incorporate plastic into a fiber arts project?
Four of us (friends from a Starbucks knit/crochet group) took up the challenge and crocheted four very different projects. Other group members who didn't submit items where the honorary judges.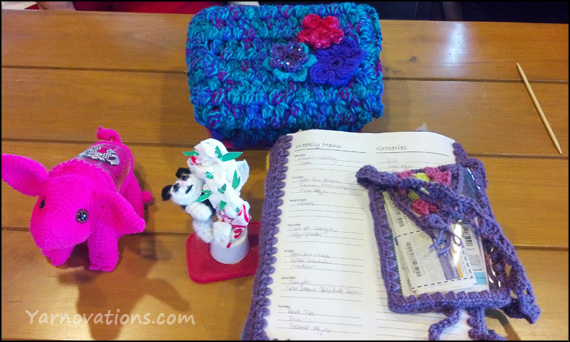 The Plastic Challenge Rules:
The project had to be crocheted or knitted.
Accents of other mixed media was acceptable.
Plastic had to be incorporated into the piece in a significant way.
Open to contestants of any age.
FIRST PLACE:
Piggy Bank – By: Deborah
Upcycling for Change…this piggy bank incorporated a cup that one of our beverages came in!
Does this little piggy look familiar? It's a modified version of our Pork Chop crochet pattern.
SECOND PLACE:
Panda – By: Island (age 11)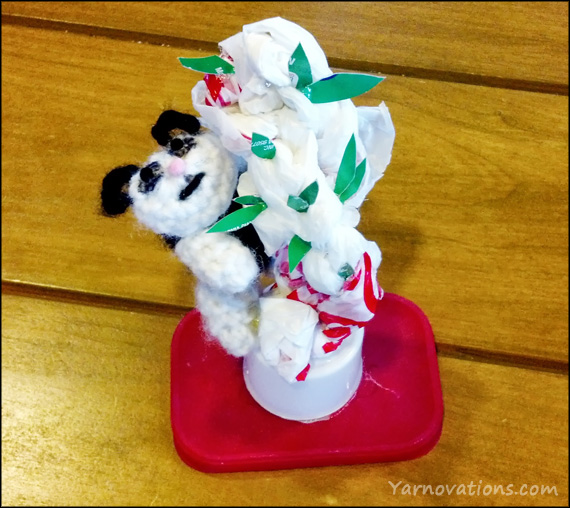 Hands down, this project incorporated the most plastic elements in the bunch. This is a fun trash-to-treasure art piece. Who knew that pandas love plastic?
THIRD PLACE:
The final entries tied for third.
Granny Menu & Bag Keeper with Coordinating Coupon Purse – By: Dana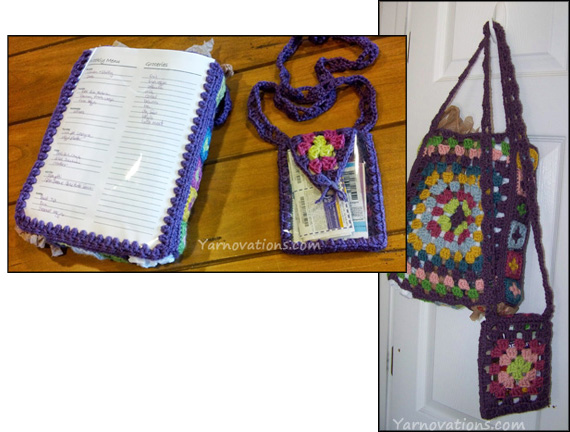 Nostalgic and useful, the Menu Keeper holds a weekly menu between two transparency sheets while the tufted granny square pocket in the back stores plastic grocery bags. Crocheted with similar construction, the granny purse has two pockets for holding coupons.
Strawberry Writing Box – By: Alice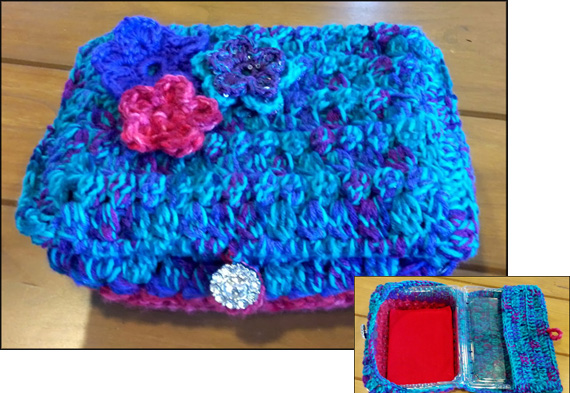 This bedazzled strawberry container is now a felted stationary box. It's the perfect size for storing greeting cards, pens and stamps.
Another Challenge
The plastic challenge, though a little quirky, turned out to be surprisingly fun. It was interesting to see how very different everyone's projects were.
The gauntlet has been dropped and another fun challenge has begin. Stay tuned for our next fiber contest.