We hope you all had a holly jolly Christmas. This year I, Dana, crocheted a few gifts…I felted a purse for my mom, made some lovely catnip filled mice toys for my sister and sister-in-law (well, for their cats anyway), and I crocheted a skull purse for my twin sister. For the latter two crocheted gifts I followed patterns created by fellow designers on the free membership site Ravelry.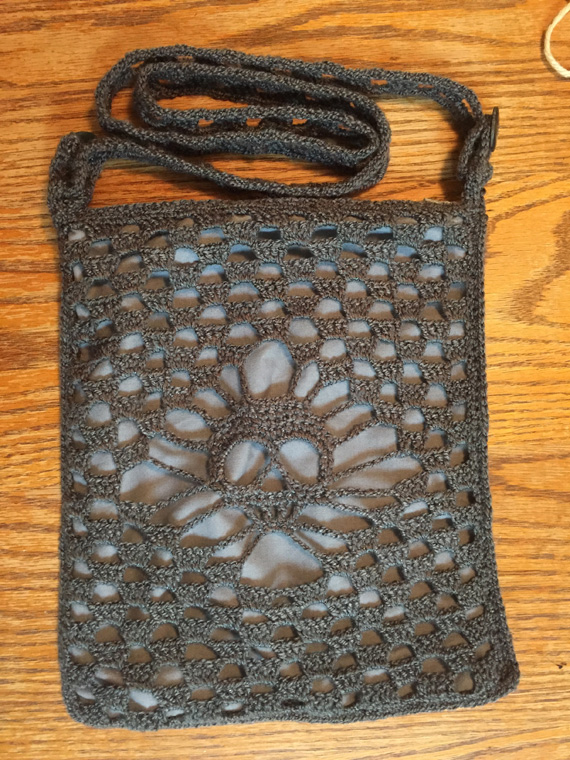 This flat bag used nearly every inch of one skein of Lion Brand Vanna's Glamour. I lined it and added a zipper. The handle is attached with a couple of buttons so the strap length is adjustable. The front and back panel are the same.
If you love skulls, there are a ton of great patterns on ravelry. I modified the Crochet Skull Scarf pattern by Karin Kaufmann. She modified a pattern from the Crochet Skull Shawl / Doskallesjal by Kungen Och Majkis.
My sister originally requested that I make the shawl…but I really wasn't up to such a large project. A purse is something she can use year around. So I think my modified gift is a win/win.