Our Bunny Cup Cozies Have Proliferated – Just in Time for Easter!
Bunnies are known to multiply rapidly. And our cup cozies are no exception. Our 4 bunny cozies have turned into a multitude of bunnies!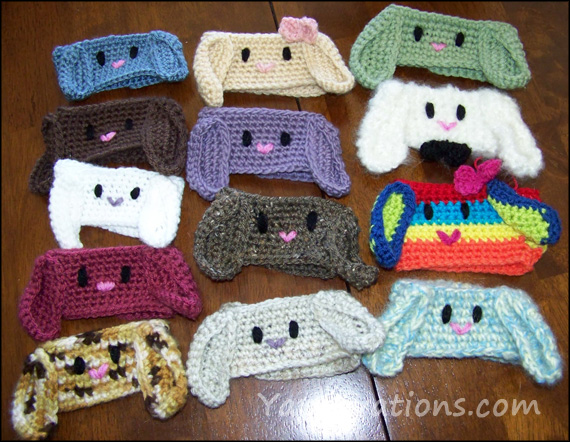 Instead of using wine charms at our Easter gathering, we created cup cozies! Not only were these a cheerful table decoration, they also helped people identify their drinks!
The cozies are cute as bracelets and sleeve catchers, too!
This crochet bunny is a free pattern as part of our mason jar series. We love it!
Hoppy Easter!