Who says dishcloths have to be square? This month's dishie pattern is a beautiful pentagonal cloth made from FibraNatura Good Earth distributed by Universal Yarns. Though I stopped with an 8″ dishcloth, it could be made in any size. It's the perfect dishcloth for washing and scrubbing as well as gift giving.
This lovely dishcloth would also be great as a doily or as a hot pad.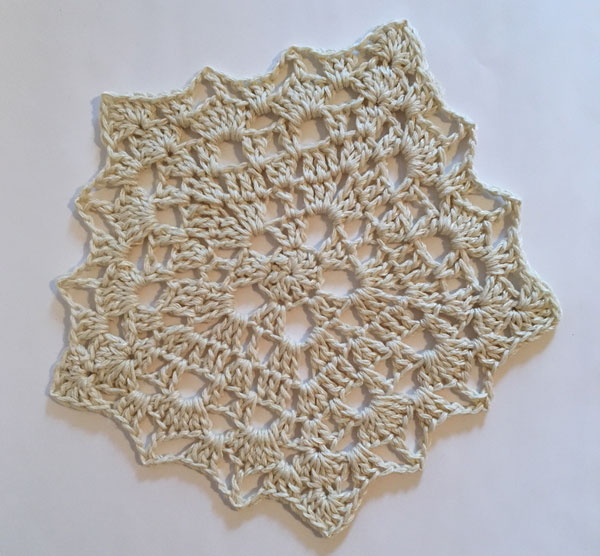 I fell in love with this design so much, I decided to turn it into a plant holder! The plant holder starts with a pentagonal base, with the side supports crocheted around that. Because of the design, it can hold various sized pots a little smaller or larger than 1.46 quarts.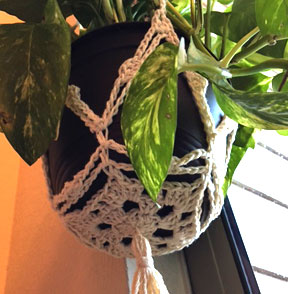 Plants make a house so homey. Plant some ivy or perhaps some spices. Turn your kitchen into a living space!
Dishcloth: 8″
Plant Holder: 26 x 4 1/2″, holds a 1.46 qt pot

The Dishcloth+ Series: Pentagonal Dishcloth and Plant Holder is now available in the store.