Hunting for Bacon?
Whether you need more bacon in your life or want to go on a boar hunt, this crochet pattern is PETA approved!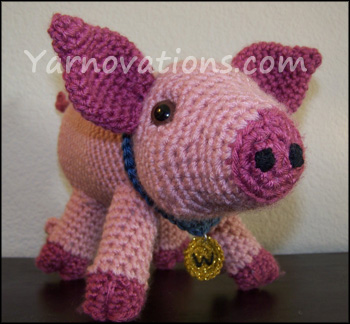 This pig can be accessorized with a sweater and a medal. He can be Wilbur from Charlotte's Web, or a trophy piece for the hunters out there. We even made it in red for the Razorback fans!
I made several of the mounted pig heads for my students after we read Animal Farm. They loved them!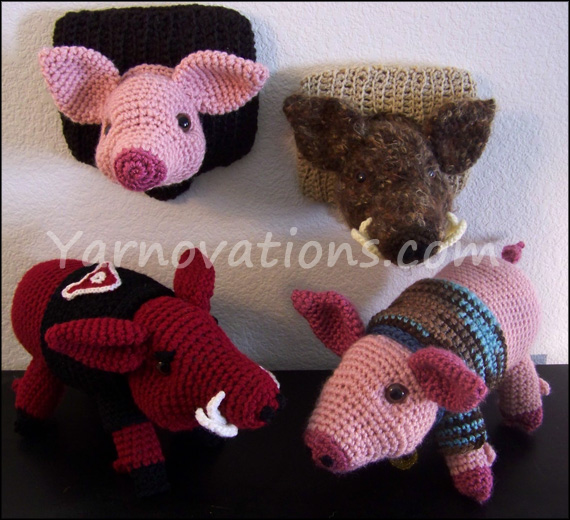 Be sure to download the free accessories pattern for the fun variations.
Pork Chop accessories pack (sweater, medal, Razorback).