Dishcloth+ Series: May's Fantail Dishcloth and Crochet Market Bag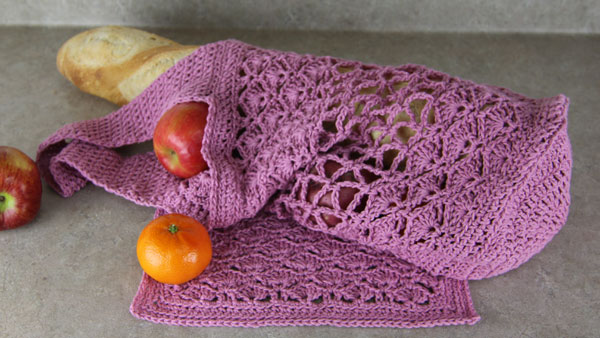 Whether you just want to learn the fantail stitch or are looking for a fun lacy project to crochet, the fantail dishcloth and market bag are two fun projects to make.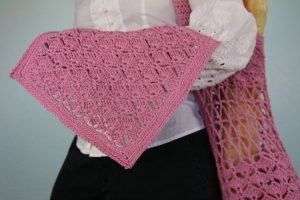 The fantail creates a dishie that's both lacy yet solid that's perfect for hand washing.
The crochet market bag was designed to be more solid at the base and lacy in the middle to both catch little items that work their way to the bottom of the bag and bulky items that need to stretch.
The dishcloth and market bag are crocheted in Fibra Natura Good Earth distributed by Universal Yarn. This cotton linen blend is perfect for going from sink to washing machine and back again.
Available in the Store

The Dishcloth+ Series: Fantail Dishie and Market Bag Crochet Pattern is now available in the store.