Soldier Christmas Wreath – Crochet Pattern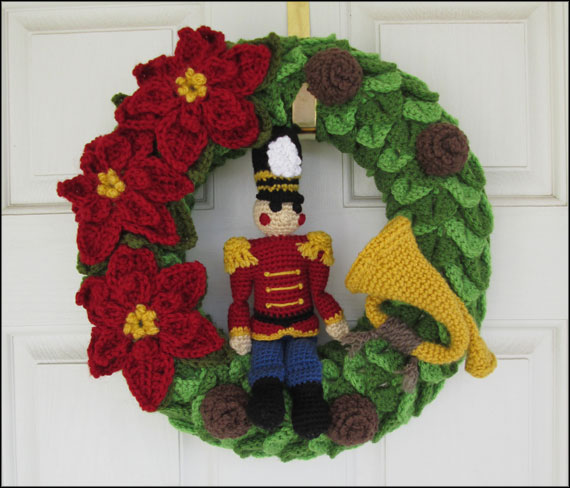 The wait is over. Deborah's award winning Soldier Christmas Wreath is now available as a crochet pattern!
Crochet your own award winning wreath. It will look adorable on your front door, on the living room wall or even on the front grill of your car (although the poinsettia's may wilt in the weather – and really, after all the work you put into the wreath…perhaps inside the car would be better)!
This crochet pattern includes all the elements you see including:
Crocodile Stitch Wreath Cozy
Toy Soldier
Poinsettia
Bugle
Pine Cone
The Soldier Christmas Wreath was made with Lion Brand, Vanna's Choice yarn. The vivid primary colors do a fabulous job of capturing the spirit of the Christmas season.
Soldier Christmas Wreath – In the Store
Get the pattern and learn more about the Soldier Christmas Wreath in the store.