Review: Shangri La Lace Weight Yak/Silk Yarn from Bijou Basin Ranch
We used Shangri La lace weight yak/silk yarn by Bijou Basin Ranch in our Twins Face Off crochet design competition to make Lacy Scarves. Here are our thoughts about the yarn: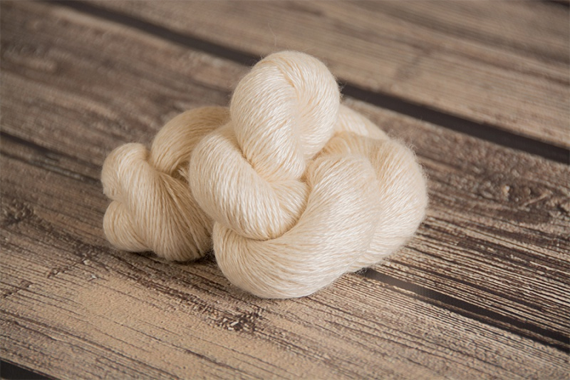 We love it! Honestly, we were a little nervous about crocheting with this yarn. Not because of the material (which is fabulous), but because we have never worked with lace weight before (unless you consider crochet thread to be lace weight).
Yarn Features:
According to the Bijou Basin Ranch website: "A blend of two of the world's softest and strongest fibers, our Shangri-La is the knitter's [or crocheter's] version of the earthly paradise for which it is named!" [our adeptation to  their quote].
Lace Weight: 400 yards / 2 ozs.
50% Tibetan Yak  / 50% Mulberry Silk: Hand Wash, Dry Flat
Shangri-La Pros:
Ubber Soft (softest, most luxurious yarn we've ever used)
Silky so it glides across your hook easily
Smooth, so it feels gentle on your fingers
Blocks great so it's perfect for showcasing stitches
Not itchy, so it's comfortable to wear
If crocheting a solid fabric, this would be nice and warm
If crocheting a lacy fabric, this is light and airy
Comes in fun jewel tone colors
Shangri-La Cons:
We love this yarn so much, we don't want to write any cons!
The two strands can separate a bit and get caught on the hook
Frogging should be done slowly or the fibers will knot up a bit
There is a faint odor to the yarn, but it's very mild
Bijou Basin Ranch had the right idea when they named this yarn. It really is a dream and a half to work with. Shangri La is so nice that you may find yourself saddened when your project comes to an end. No worries, just get yourself another skein and start on another great project!
Patterns Using Shangri La
Check out these beautiful patterns that use Shangri La yarn.