VW Van Pillow – Free Crochet Pattern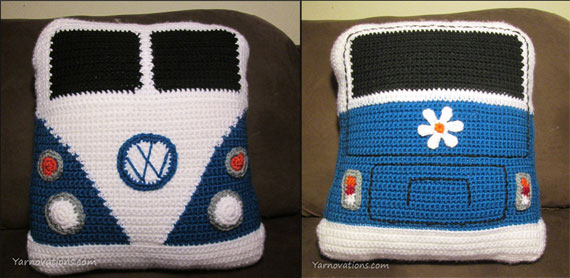 Love VW Van's? Here's our fun interpretation on the vehicle. We picked some of our favorite shapes for the lights and turn signals, etc.
This crochet pattern is written as a fair isle project. Although it is a fairly easy project, the use of multiple colors per row can make it a tiny bit more challenging.
Learn more about this VW Van Pillow free crochet pattern in the store or on the Free Crochet Patterns page.