My First Crochet and Knit Pumpkins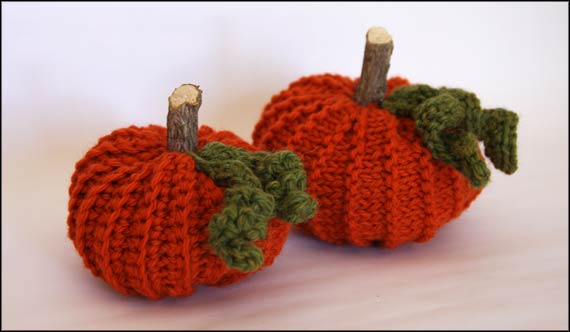 This isn't the first pumpkin I've ever crocheted…but it is the first knitted one! And what better way to celebrate fall, harvest and hallween than to share the patterns with you? Download My First Knit and Crochet Pumpkin Pattern.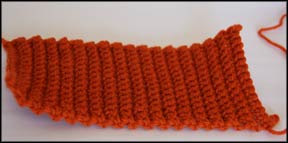 If you or someone you know are learning to knit or crochet, then these are the perfect projects to begin on because you will be knitting or crocheting a rectangle and sewing them into the pumpkin shape.
These are fun and quick little projects and great stash busters. We used worsted weight wool. They would look equally adorable made in acrylic or cotton. Make a smaller pumpkin by using thinner yarn and smaller hooks/needles . Embroider eyes and a mouth and you've got yourself a jack-o-lantern.
I don't have these little guys any more…so I'm not sure of their exact size. I do know that each one fits in the palm of my hand.
Print the My First Pumpkin pattern pdf.