Miner for Halloween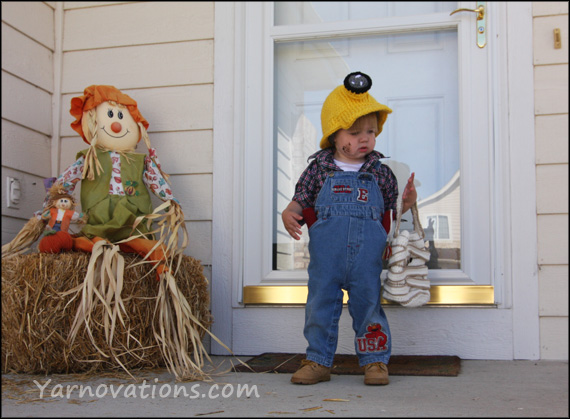 If you're looking for a quick and cute costume to crochet for Halloween, we'd suggest the Miner Set.
With just a hard hat and a stick of dynamite, your crocheting is done. The hard hat has an adjustable band making it one-size-fits-all. The rest of the costume is pretty easy, too. Grab a pair of overalls or jeans, a flannel shirt and some boots and you're good to go. Oh…and don't forget to smear a bit of dirt on your cheeks!
Here are more pictures of my nephew with the Miner Set. He's about 15 months old in these photos.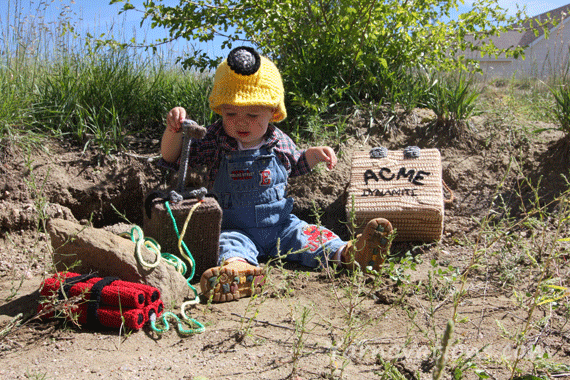 Here he is playing with the blasting box.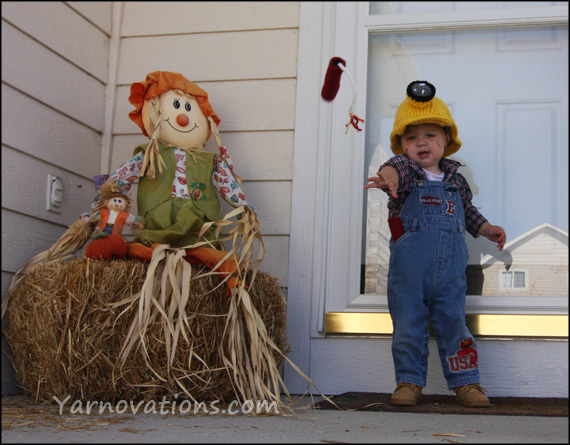 Fire in the hole…here's the little guy tossing a stick of dynamite.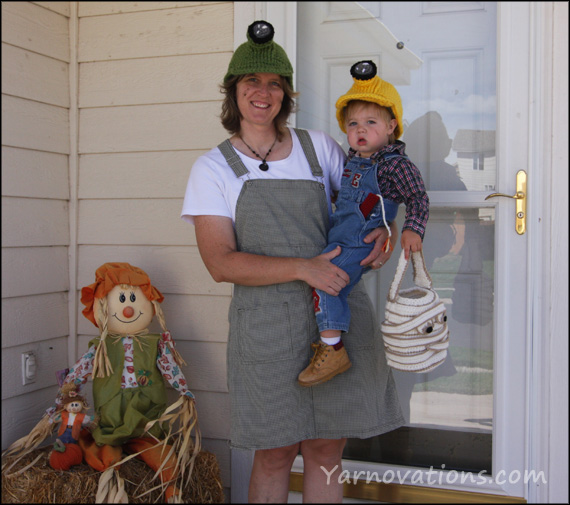 Mom gets into the Halloween spirit, too. Here they are holding the Mummy Trick or Treat Bag.
Learn more about these crochet patterns: