How to Single Crochet Photo Tutorial – with 7 Easy Crochet Dishcloth Patterns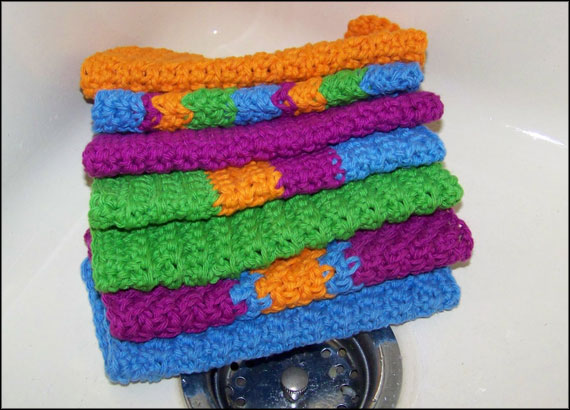 If you or a friend want to learn how to single crochet, this photo tutorial is the perfect guide. It includes step-by-step photos and step-by-step written directions, making it a great reference tool.
Tutorial includes:
How to create a slip knot
How to Yarn Over (YO)
How to Make a Chain
How to Single Crochet
How to Crochet in Both Loops
How to Crochet in Front Loops
How to Crochet in Back Loops
How to Change Color at the end of a Row
Includes 7 Crochet Patterns that Use ONLY Single Crochet and Chain Stitch
This photo tutorial is perfect for people just learning to crochet as well as those wanting to brush up on their skills. When you finish these 7 crochet patterns, you'll single crochet with confidence…you'll crochet like a pro!
Yarn pictured is Lion Brand Kitchen Cotton.

How to Single Crochet Photo Tutorial Available in the Store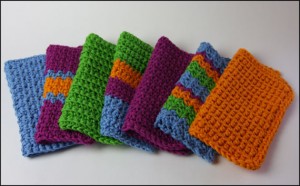 Learn more about this Photo Tutorial on How to Single Crochet in the store.
It includes 7 fun crochet patterns.
Step-by-Step Photos.
Step-by-Step Written Instructions.
Single Crochet like a pro!