This hard hat photo shoot was a lot of fun. The crochet mining set is a great way to capture young people in fun photos. Caves, mining museums or themed playgrounds provide great backdrops to the crochet mining set. We took some friends to Whit's End in Colorado Springs for some fun and photos.
Hard Hat Photo Shoot – Playtime Unfolds
Let's watch their playtime in action.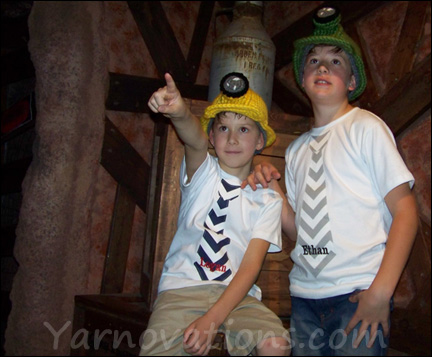 Here the guys are pointing out their next site to be hit with dynamite.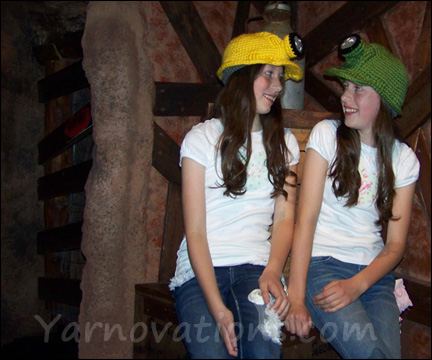 The twins are discussing the plan the boys have come up with.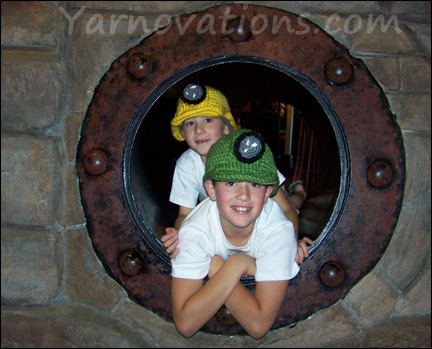 As they travel through the tunnels to setup, the boys are thankful for the lights on their hard hats.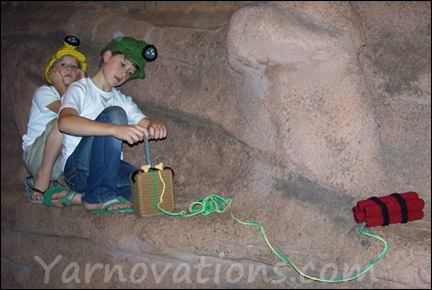 Cover your ears, it's time to blast the dynamite!
We're happy to report that there were no injuries during the mining excursion. Everyone had a blast.
Hard Hat Photo Shoot – The Ensemble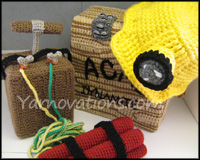 The crochet pattern for the Hard Hat and Mining Set is available in the store. It comes with directions to make the hard hat, blasting box, dynamite and dynamite storage box (not pictured).
The shirts the kids were wearing are available on Etsy at Chic Couture Boutique. Check out the Chevron tie t-shirt for the guys and the heart t-shirt for the girls.
Thanks Chic couture Boutique for joining us on this explosively fun adventure.