Crochet Gifts (and Knitting ones, too) on Cafe Press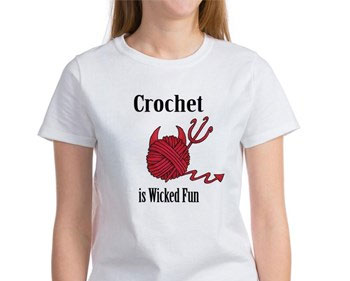 We are crochet addicts. One sure way to tell is that we love to give and receive crochet related gifts. There aren't a lot of tools needed beyond a hook (or needle) and yarn. But fun items with crochet sayings on them are equally appreciated.
For Christmas 2014, I (Dana) was on the hunt for a crochet related gift item for my twin sister. When I couldn't find one, I asked my good friend Lorien if she could draw something for me. I love what she came up with. Check out her Crochet Crush!
The gift was quite inspirational. So much so, that at the beginning of the year Deborah pulled out some markers and began a little doodling of her own. We've plastered these drawings on lots of different gift items and you can order one or as many as you like on Cafe Press.com.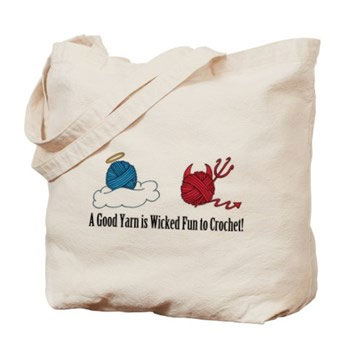 There are a handful of designs on our Cafe Press page. More will be added soon, so be sure to check back!