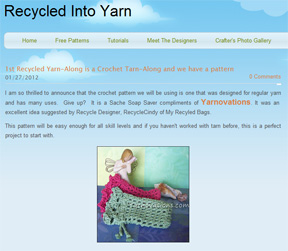 Crochet Along with Recycled Into Yarn
We are pleased and honored to announce that Recycled Into Yarn will be using our FREE Crochet Sachet for their first Crochet Along.
The Crochet Along begins January 29, 2012.
They will be using T-shirt Yarn.
This pattern is great for beginners.
For complete details, and to participate in the Crochet Along, visit Recycled Into Yarn.
Have Fun!