Ball and Chain Crochet Pattern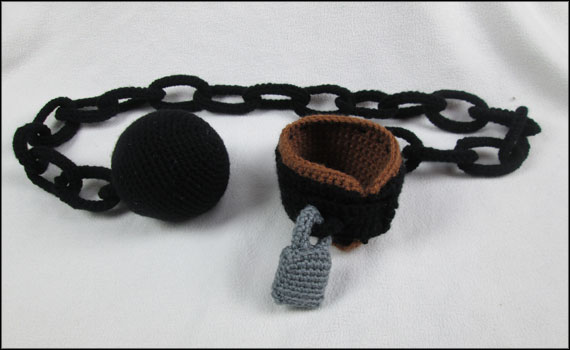 Do your burdens feel like the old ball and chain?
We couldn't resist having a little fun with the many references to the ball and chain. This is a funny gift to give at a bridal shower (yes, we have done that). It's also a fun prop for use in plays like "A Christmas Carol" for the ghost of Christmas past.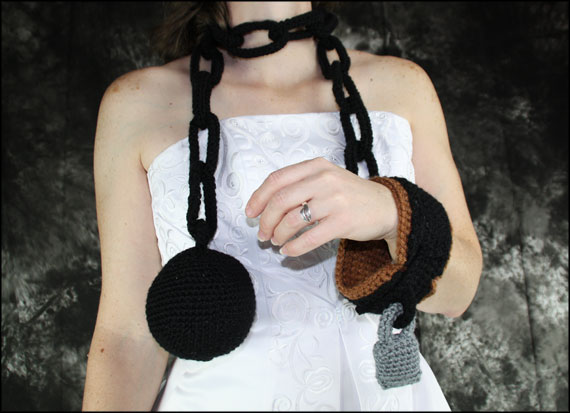 Whatever your burden, this ball and chain was designed with comfort in mind. It has a faux leather lined cuff for when your burden seems extra heavy to carry.
Pictured above, the scarf is 5′ long. Add more or less links to change the length.

This Ball and Chain crochet pattern is available in the store.