Play Ball: Published in Love of Crochet Summer 2015….Now Available in Store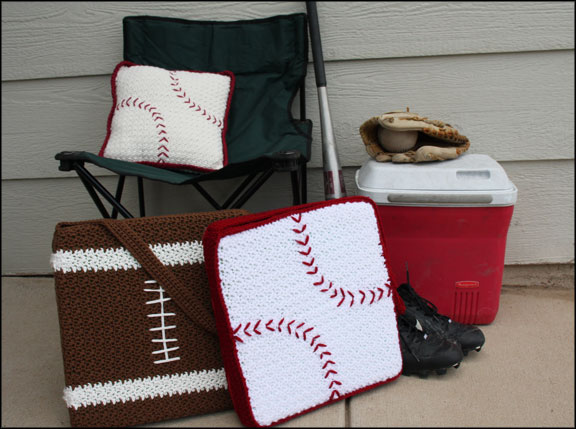 Love sports? We created a crochet pattern for a throw pillow and stadium cushions to help keep you comfortable at your next baseball, softball or American football game.
These stadium cushions are surprisingly easy to make and have several fun design features. There are shoulder straps to make them easy to carry to the game. There are tie downs on the side so you can tuck the shoulder strap away while in use. And we've included zippers so the cushion covers can be washed.
It's hip to be square…or just a bit cheeky.
Play Ball Available in the Store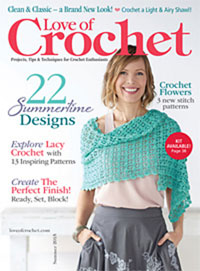 Play Ball Stadium Cushions and Throw Pillow first appeared in Love of Crochet Summer 2015. They are now available in the store.
The pattern includes:
Baseball / Softball Stadium Cushion
American Football Stadium Cushion
Baseball / Softball Throw Pillow