Summer Floral Wreath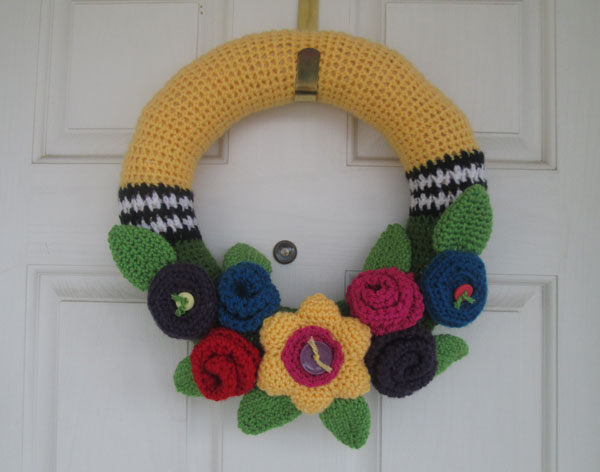 Hello Summer!
I crochet all year long, even in the hot summer weather. It's the perfect time of the year to crochet smaller projects like flowers! This super fun wreath will dress up your front door or wall in your home.
This sunny wreath is a cozy that wraps around a 14″ straw wreath. And the floral blooms are a mix of three crochet flowers whipped up in several different colors. This would be a great stash busting project!
Of course, the flowers can be used lots of different ways. Create a bouquet and put them in a vase. Or attach them to a hair clip or a newborn headband.
Learn more about the Summer Floral Wreath.