White and Bengal Tiger Stripe Scarves – Crochet Pattern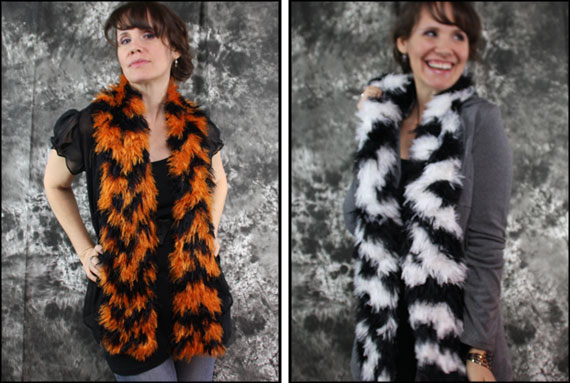 Bring out your wild side with these two tiger striped scarves. This pattern includes both the V stripe and Diagnal stripe option.
Trendsetter Merino 6 is paired with La Furla to create a pair of ultra plush scarves. Your kids will want to wear these to school. That's ok. So long as they let you borrow them back for your nights out.
White and Bengal Stripe Scarves – Available in the Store

There are more pictures of these scarves and how they can be styled in the store. Learn more about the White and Bengal Tiger Scarves.
White and Bengal Tiger – Photo Shoot
The tiger stripe scaves are flirty and fun. Here are some are a few of our favorite pictures from the photo shoot. A big thank you to our friend Lorien for modeling these wild scarves.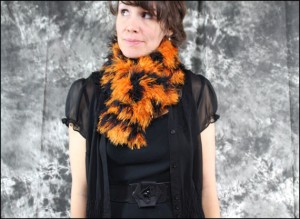 Cute and Contemplative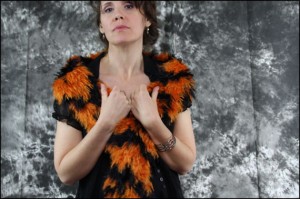 Sultry and Sexy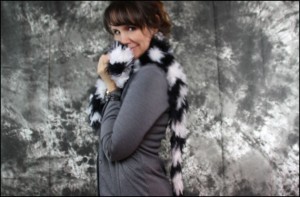 Flirty and Coy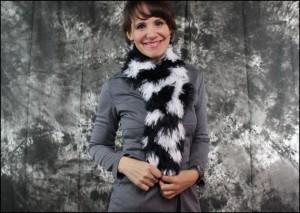 Charming and Sweet