The 2016 Crochetville Blog Tour is Coming Soon
Hey, crocheters! Did you hear? Yarnovations is part of this year's #natcromo Crochet Express blog tour at Crochetville. The blog tour coincides with National Crochet Month…and runs the entire month of March.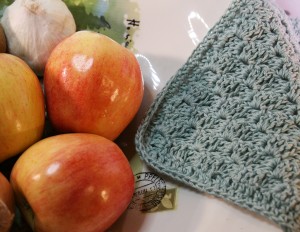 We will continue our Dishie+ Series with a free pattern for dishcloth and placemat which will premier during the #natcromo CrochetExpress blog tour.  A special thanks to Universal Yarn for sponsoring the Dishie+ series.
93 designers to be featured in @Crochetville's #natcromo Crochet Express blog tour. And there will be daily giveaways!
Follow @Crochetville's #natcromo Crochet Express blog tour to learn more about 1) Crochet Designers 2) LYS 3) Yarn companies
All aboard: http://crochetville.com/all-aboard-the-crochet-express-blog-tour/