Panda Set Crochet Pattern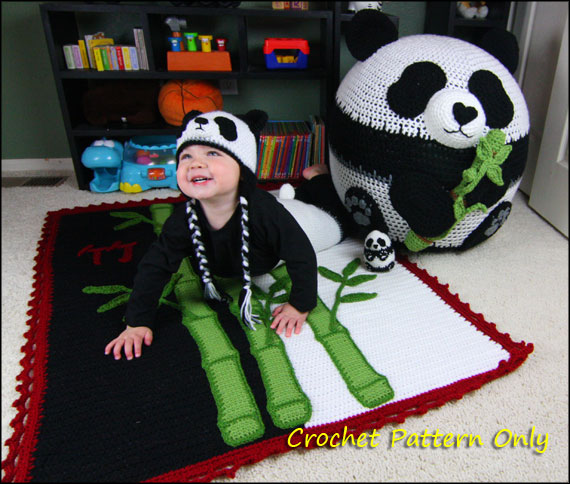 Love Panda's or know someone who adores these exotic bears?
The Panda Set has something for everyone – newborn to adult men!
Panda Set Includes:
Panda Set – Crochet Details
The spike stitch is used where colors change to give the illusion of fur. We've included information on how to make a furry panda bean bag using Fun Fur.
Everything in the pattern is surprisingly easy to make. We rate the pattern intermediate because of the foundation ch (sometimes called no foundation chain stitches) used in the leaves of the bamboo.
You may have seen this pattern before. It first appeared in Love of Crochet magazine Holiday 2014 issue. Now it's available in the store!
Panda Set – Crochet Pattern Now Available
The Panda Set is now available in the store as a crochet pattern. The pattern includes supplies list, lots of photos, step by step instructions, check boxes to mark your progress and more.