Dishcloth+ Series: June's Bobbles Dishcloth and Crochet Trivet / Hot Pad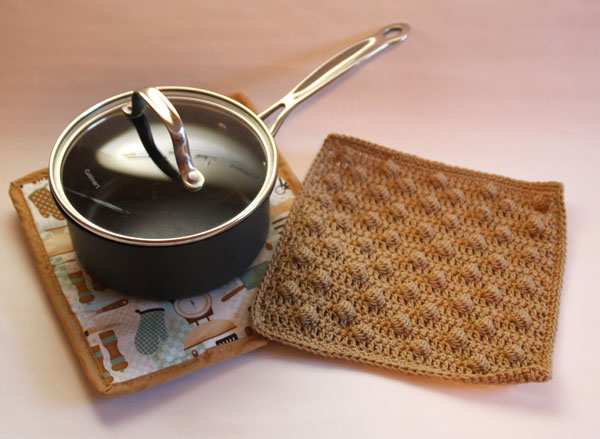 When things get too hot to handle, reach for your crocheted trivet / hot pad!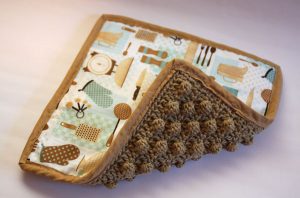 Bobbles are fabulous stitches for adding big round nubs of texture to your crochet fabric. On the dishcloth they act as extra scrubbing features. On a trivet or hot pad, they add extra bulk to separate hot pots and pans from your dining room table.
The dishie was designed with fewer bobbles so that it can still fit inside cups and glasses.
The trivet was designed with many bobbles to create a thicker fabric. Many crocheted hot pads are simply two layers of crochet sewn together. Here we've created one with Insul-Bright Batting so that it will provide a heat blocker between your hot pots and pans and your hand or dining room table. Add a fun cotton fabric backing to coordinate with your kitchen.
The dishcloth and trivet are crocheted in Fibra Natura Good Earth distributed by Universal Yarn. This cotton linen blend is perfect for going from sink to washing machine and back again.
Available in the Store

The Dishcloth+ Series: Fantail Dishie and Trivet Crochet Pattern is now available in the store.