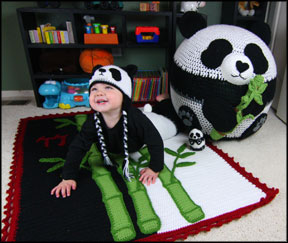 It wasn't all smiles at the photo shoot for the Panda Set. Here's a peek Behind the Scenes.
Maybe you've experienced this yourself: you place your adorably dressed child at just the right spot for a picture but he moves or cries or spits up. At 1 year old our model was much more interested in taking off the hat and peeling down the pants than staying dressed, sitting quietly and smiling at the camera. Hmmm…thankfully he also enjoyed roaring like a bear. So we were able to grab a few snapshots of him fully clothed and roaring.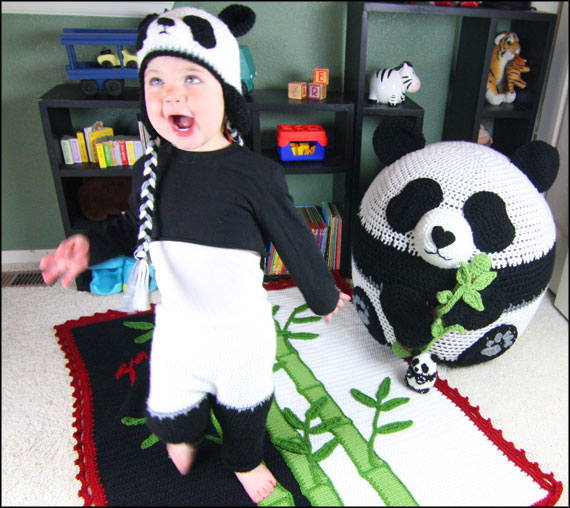 The roaring only lasted so long before the hat was whipped off again. We coaxed it back on and encouraged him to sit next to the Panda bean bag chair…again. A few funny faces and silly noises later and we caught a smile or two.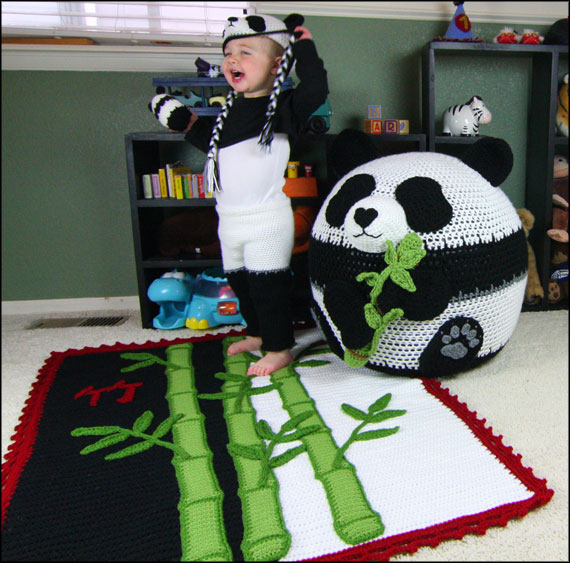 But then, time was up and the tears came out. Our model was done. The photo shoot lasted all of 10 minutes. So, we hoped for the best and let the little tyke run and jump on the Panda bean bag chair, which is what he wanted to do from the beginning.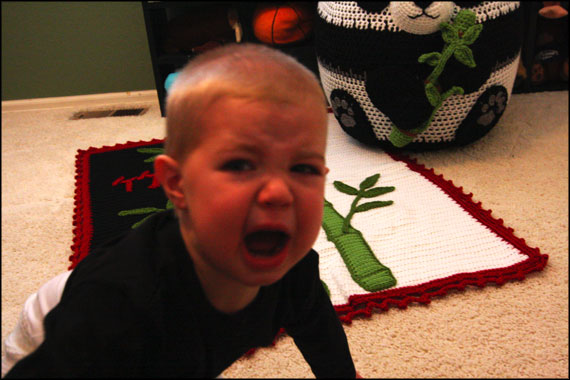 Mom may have been a little frazzled by the production, but everyone seemed happy in the end. We got some cute photos and the little tyke got to play with some new toys.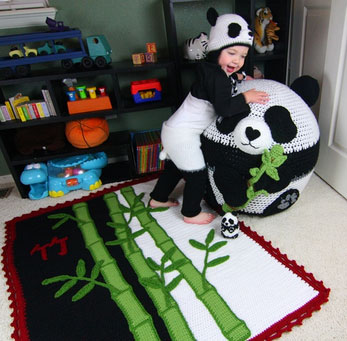 Learn more about the Panda Set in the Shop.