Would you rather keep your hooks and supplies in a plastic sandwich baggie, or in a crocheted granny heart clutch?
For the longest time I used a zippered plastic bag. It was actually quite convenient. It could be rolled up and put in my crochet bag or sit beside me as I worked. But I had to use the gallon size bag and it seemed slightly bulky.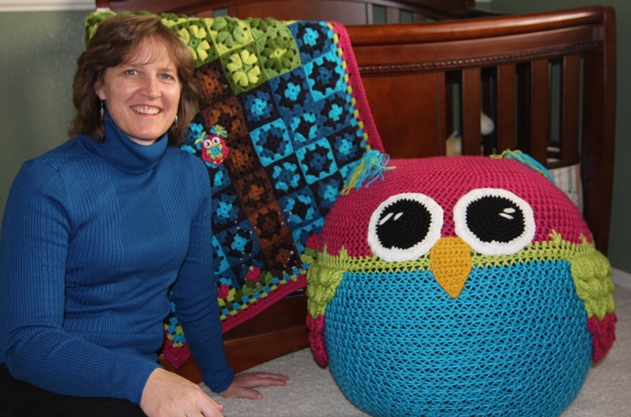 After making a few heart granny squares for the Granny's Tree of Love afghan for the Owl Set (pictured above), I decided to try to make a little clutch. I decided to make a bright and colorful one first. Lion Brand's Vanna's Choice has many lovely colors and made a delightful clutch. I lined it so I could keep my hooks and supplies in it.
This clutch appeared in Love of Crochet magazine. The editor suggest monochromatic colors and this grey and black version was created (pictured below in Knit Picks Shine).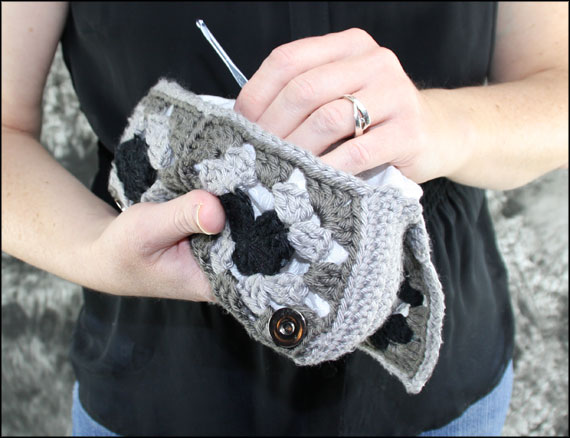 I put a couple of magnetic clasps on it to keep my items safe inside. It has quickly become one of my favorite projects. It is beautiful and practical.
Learn more about the Heart Centered Granny Square Clutch.