A recent baby photo shoot featured our Aviator Hat. Traci Locke sent us this adorable photo taken in a plane museum in Phoenix, AZ.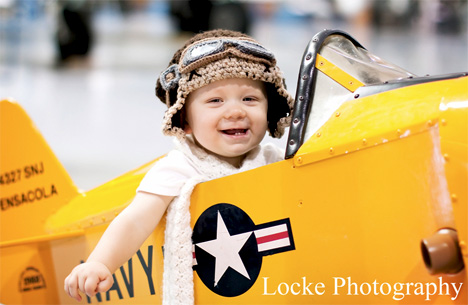 This little guy is ready to take to the skies in this Aviator Hat with scarf flying in the wind! "Hey little guy, be sure to put your goggles on before you take off!"
Thanks, Traci! We love this photo.
You can learn more about Locke Photography on Traci's facebook page.
Want to make the Aviator Hat for your own photo shoot? The Aviator Set, including the hat, goggles and scarf is available in our store.